Google Interview Questions
We've helped several engineers get the job at Google

Rated
4.7
/5 based on
3
customer reviews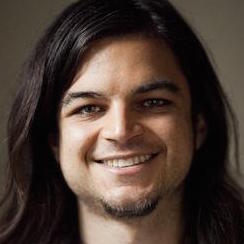 Mark got the job at Google:
Definitely the sort of problems that I saw in my interviews. Your problems were great practice. Thanks!
Eric got the job at Google:
Glad I invested in your site—it clearly paid off immensely. You're offering a unique style of practice I couldn't find anywhere else. Keep doing what you're doing.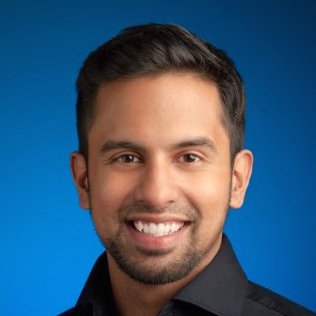 Zafir got the job at Google:
Especially if you're on a time crunch, Interview Cake is well worth investing in for those crucial few weeks before your big interview. Thanks Parker!
What Characterizes A Google Interview Question?
What makes a Google interview question different from one that might be asked at Facebook, Amazon, Microsoft, Twitter, etc?
Nothing. Nothing at all.
The truth is, the specific question you get asked has far more to do with the interviewer assigned to you than it does the company you're interviewing at.
There's no way to know ahead of time what questions your interviewers will ask you. Your interviewers' employer probably doesn't even know what questions your interviewers will ask you.
Get ready for Google with the free 7-day crash course!
In this free email course, you'll learn the right way of thinking for breaking down the tricky algorithmic coding interview questions Google loves to ask.
There are literally thousands of possibilities for what your interviewer could ask you. So the strategy for winning at these interviews is not to "learn" a bunch of Google interview questions and then hope that your interviewers ask you the questions you've already learned.
Instead, the strategy is to get really good at answering questions you've never seen before. That means this is a game of quality over quantity. As you go through each question, think of yourself as developing your algorithmic thinking, rather than simply "learning a new problem." Notice the insights and patterns used to derive and optimize a solution, and think about how you can apply those to new problems you've never seen before.
Our practice questions are uniquely focused on this approach to coding interview preparation. When you're not sure how to proceed with a problem, we'll give you a hint that gives you just enough to pick back up and keep working on the problem yourself.
If you have an answer but it's not the optimal answer, we interrupt you with a "gotcha" that directs you to keep thinking about the problem, instead of just blowing the exercise by showing you the answer. In this way, we train you in the kind of thinking required to break down problems you've never seen before.

"Your best bet, interview-prep wise, is to practice the art of recognizing that certain problem classes are best solved with certain algorithms and data structures."
"Because these are difficult questions, the first answer or approach that pops into your head is almost always wrong."
— Dan Schawbel, author of "Are you Smart Enough to Work at Google?"
"Be prepared to talk about everything at Google...from self-driving cars to Google Maps to Google Wave...as much as possible, be informed."
— Douglas Edwards, employee #59 at Google
Try some questions now
"It's okay to get stuck, and it's okay to just say that you're stuck. Just talk about what you're thinking and why you're stuck."
— Eddie, engineer on the Google Platforms team.
Google Interview FAQ
Should I say which project I'd like to work on? What if I choose one that's more selective?
Don't worry about it. If they like you but you aren't a fit for the team you want, they'll offer you something else. It can be nice to show your research by having a few teams you're especially excited about, especially if you can connect them to past experience.
How is a Site Reliability Engineer (SRE) interview different from a Software Engineer (SWE) interview?
The SRE interview includes an added "troubleshooting" component. It's like a case study where you tell the interviewer what commands you would run and she tells you what the outputs would be as you try to diagnose a system failure.